Solution
Focus on new heater solutions
PTC Water Heater
---
PTCWaterHeatermainlyhas2types:ImmersedPTCWaterHeaterandFluidPTCWaterHeater。  1.ImmersedPTCWaterHeater ImmersedPTCwaterheatercanheatthewaterinastabletemperaturewhenimmergesintoafluidcontainer.Asaheatso

---
PTC Water Heater mainly has 2 types: Immersed PTC Water Heater and Fluid PTC Water Heater。
1. Immersed PTC Water Heater
Immersed PTC water heater can heat the water in a stable temperature when immerges into a fluid container. As a heat source, this kind of PTC water heater has such advantages as warming up rapidly, constant temperature, power controlling. It enjoys a low cost and is more endurable and will not be damaged when used without water.
Specification
Operating voltage: 6V-240V
Insulating voltage: >3750V/s
Safe and reliable after Insulation processing
Surface temperature: 110℃~290℃
Rated power: 20w-800w
Customized orders as per client's specifications available
Structure diagram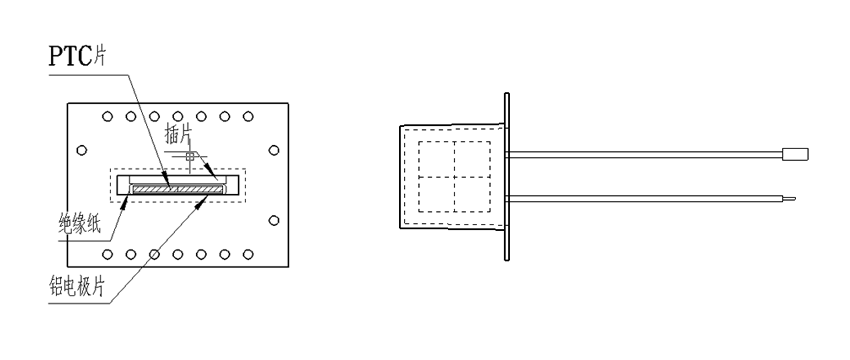 2. Fluid PTC Water Heaterstrong
Fluid PTC water heater is used to circularly heat the liquid, such as foot spa tub, hot water mat, electric boiler and etc. This kind of PTC heater is easier to assembly, safer and energy-saving than other traditional heating material. We can design depended on the specifications from customers.
Specification
Operating voltage: 6V-240V
Insulating voltage: >3750V/s
Safe and reliable after Insulation processing
urface temperature: 110℃~290℃
Rated power: 20w-800w
Customized orders as per client's specifications available
Structure diagram